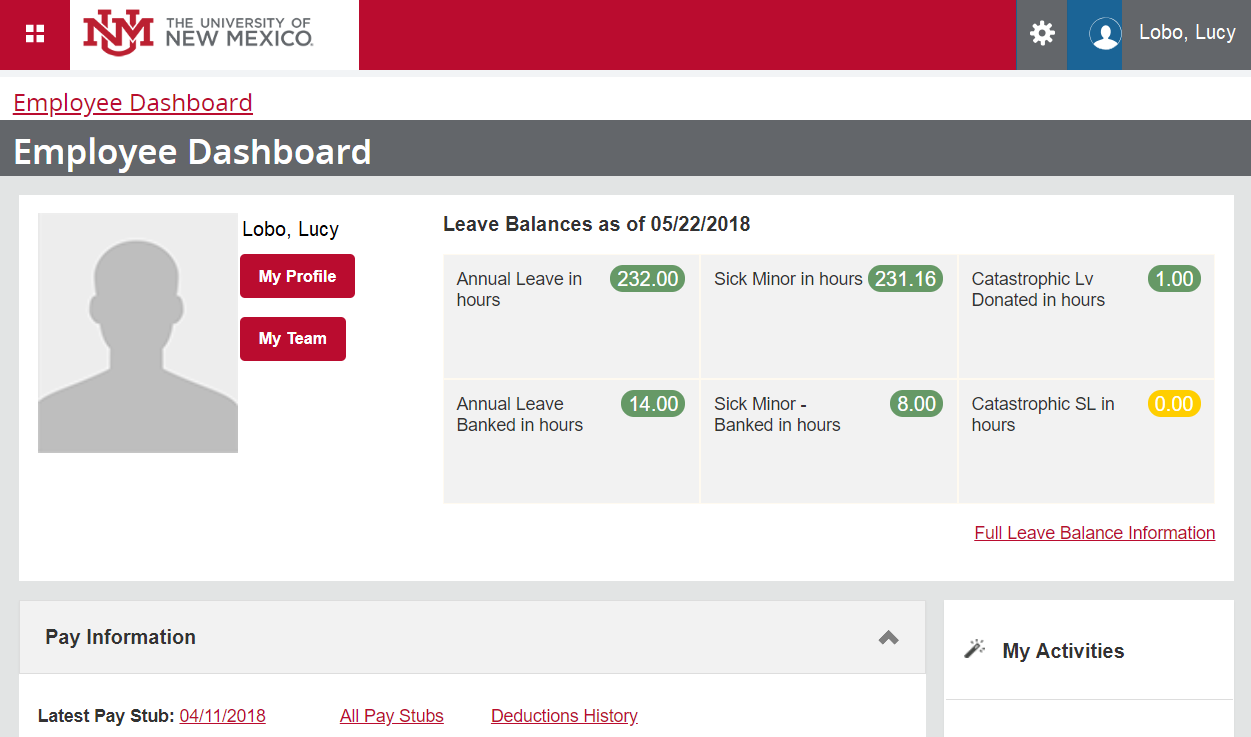 ​Human Resources and Information Technologies are excited to announce the first of several improvements to Banner Self-Service as part of the upgrade to the newest version of Banner– the Banner 9 Employee Dashboard.

What is the Employee Dashboard?
The Employee Dashboard provides one-stop access to frequently accessed employee information such as your pay stub and leave balances.

What is available on the Employee Dashboard?
The Employee Dashboard includes employee information previously accessed through LoboWeb, including employee pay stub, leave balances, job summary, and earnings history. Additionally, the updated pay stub includes new information such as your home address, job title, and withholding allowances. You can still access all historical pay stubs back to January 2008. The Dashboard also includes new features such as "My Team," allowing supervisors to view all of their reportees in a single place.

When will it be available?
The Employee Dashboard is scheduled to "Go-Live" on Friday, June 15.  Once live, you will be able to access your dashboard from your MyUNM home page.