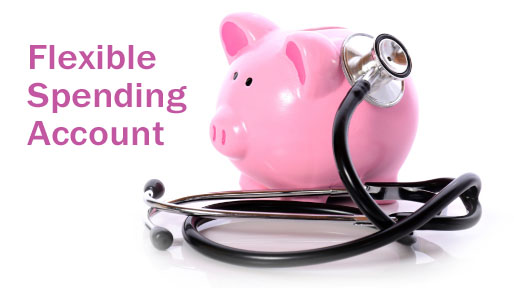 ​Open Enrollment for Flexible Spending Accounts (FSA) is approaching, and employees are reminded to start planning. FSA Open Enrollment runs from Wednesday, November 1 – Friday, November 17, 2017. There are two FSA plans offered to benefits-eligible staff and faculty: the Health FSA and Dependent Care FSA. 
If you enroll in an FSA, your annual FSA election amount will be deducted in equal amounts out of each paycheck on a pre-tax basis for the entire calendar year. This money can then be utilized for eligible out-of-pocket healthcare expenses. Eligible expenses are determined and set by the IRS. Participants are encouraged to review the list of current eligible expenses. Examples for the Health FSA are copays, coinsurance, and deductibles, and many more out-of-pocket expenses qualify. 
The Dependent Care FSA helps with expenses for child and/or elder dependent care, enabling you to remain gainfully employed. 
During FSA Open Enrollment, you have the opportunity to enroll in a Health FSA, a Dependent Care FSA, or both. When enrolling in a particular FSA, you must decide how much your annual election will be for the designated calendar year. In anticipation of this, start thinking about those out-of-pocket expenses in order to determine how much to elect for the upcoming plan year. Keep in mind: you need to carefully evaluate your reimbursable expenses, or risk forfeiture of unused FSA balances according to IRS rules and plan eligibility. If you are participating in an FSA for 2017, you must reenroll in 2018 if you wish to continue participating.
For additional information, visit the HR Flexible Spending Account webpage. For further assistance or with questions, contact the Benefits office at 505-277-MyHR (6947).