Bulk Performance Review Report
The Bulk Performance Review Report allows you to print and save up to 500 PDF's. You are able to process a report that contains all of your direct reports.
Click on Reports->Standard Reports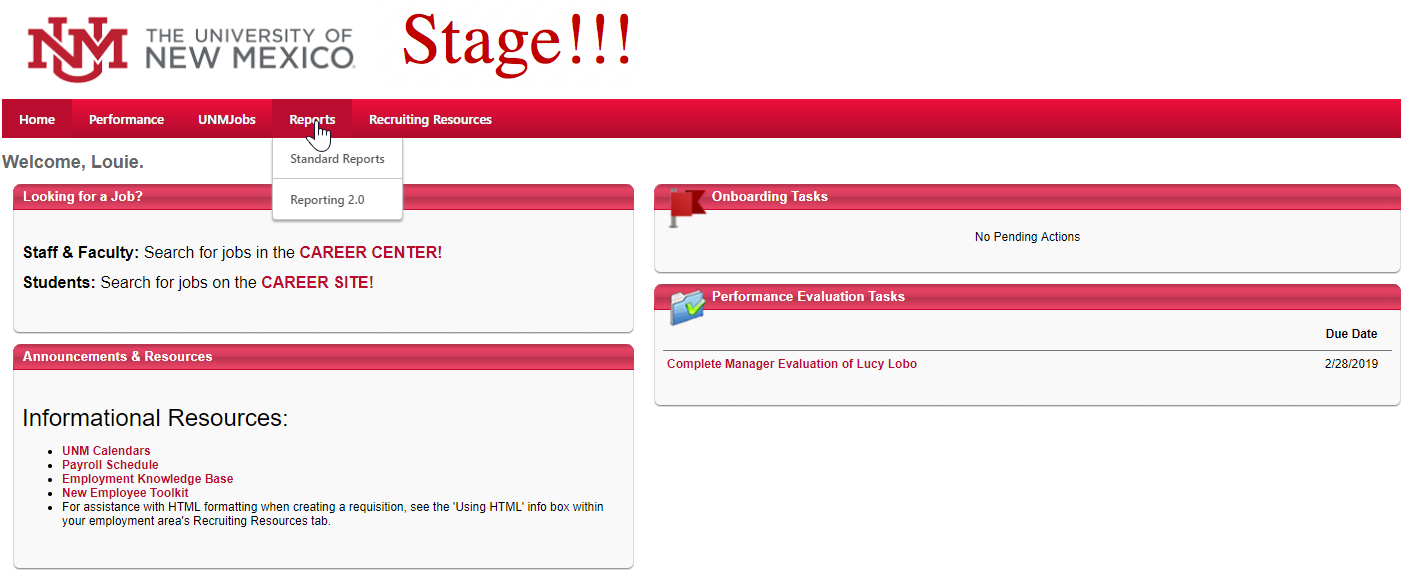 Click on Bulk Performance Reviews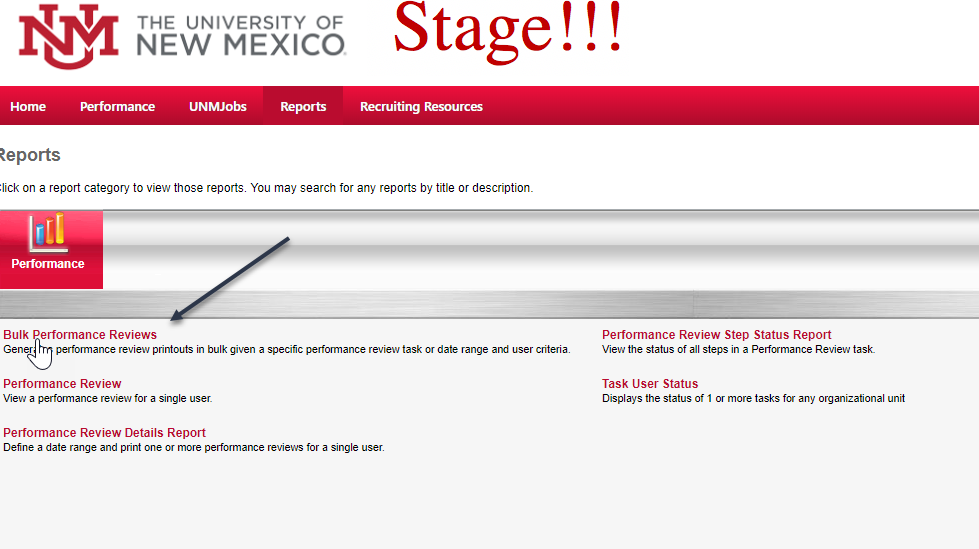 Enter in the Date Range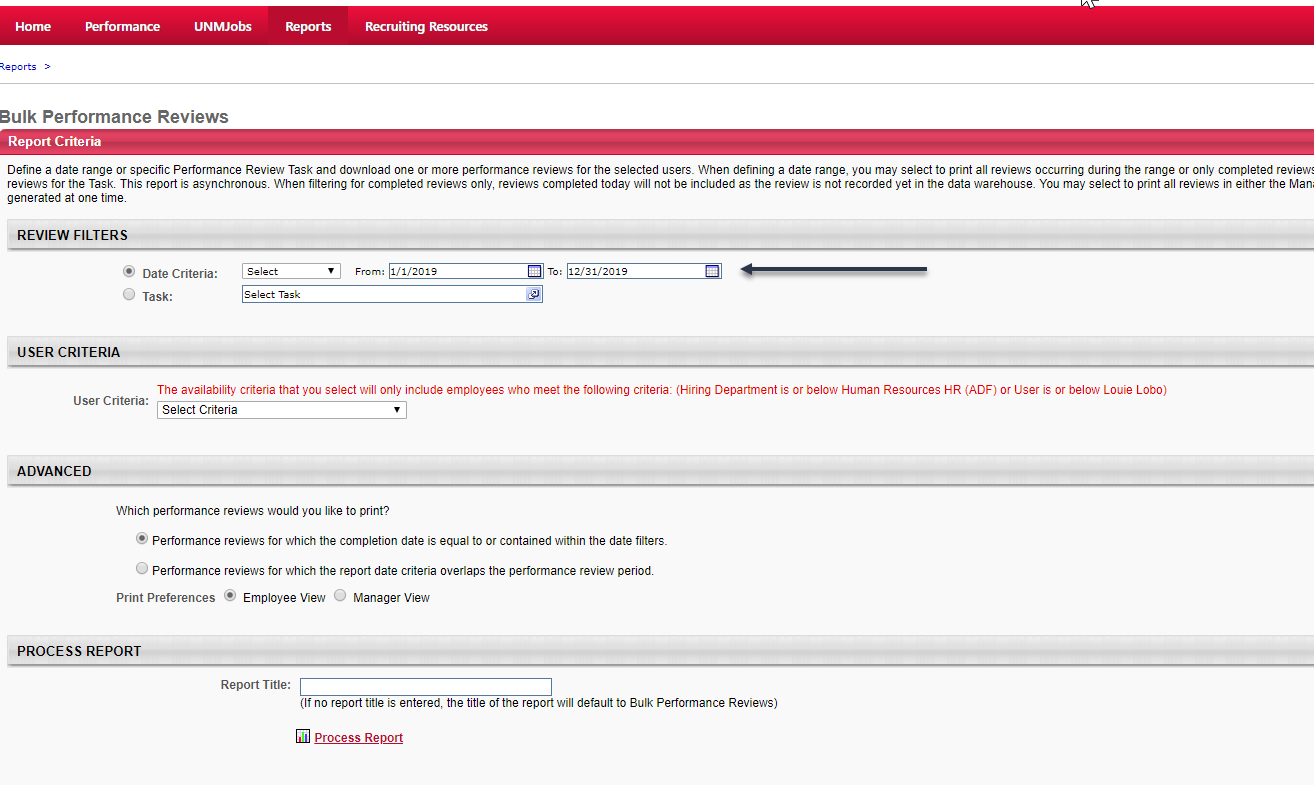 Choose the Task. If you don't choose the task it will include the 2018 goals and the Performance Evaluation. Choose the 2018 Performance Evaluation to get your direct report's full Evaluation.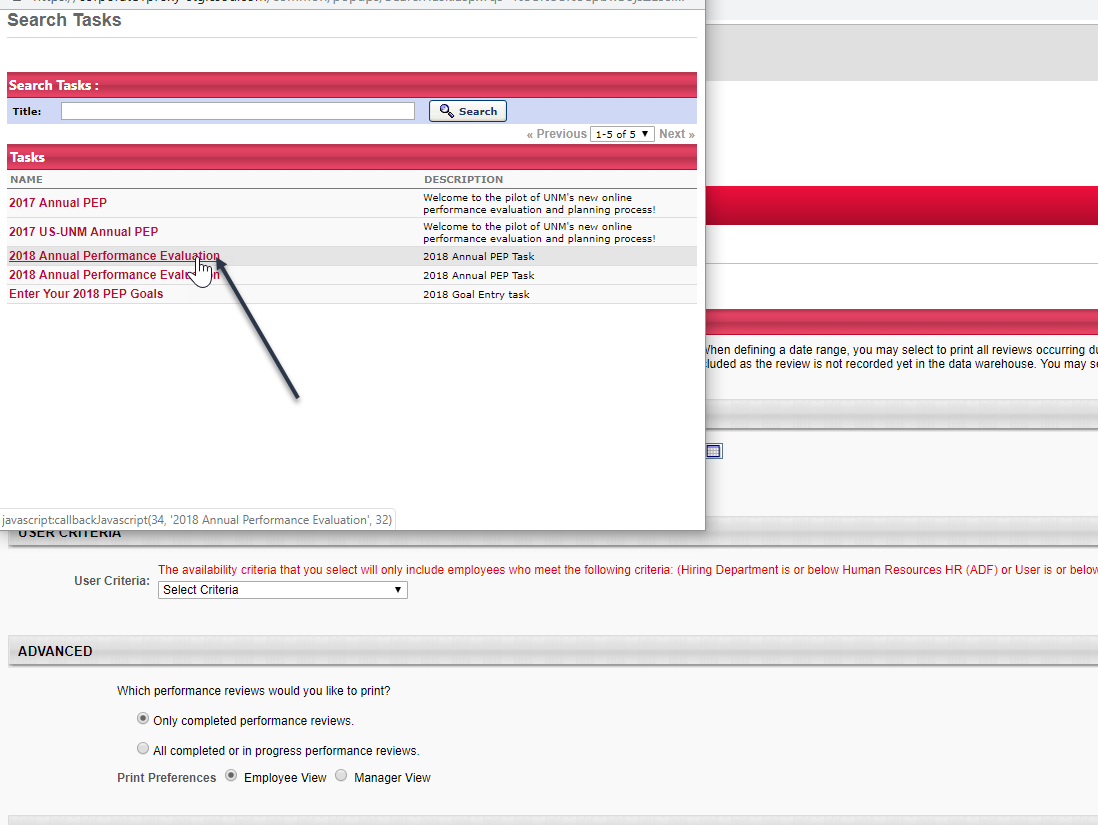 You have many option to choose from in selecting the User Criteria. Remember that the report will only include yourself and your direct reports.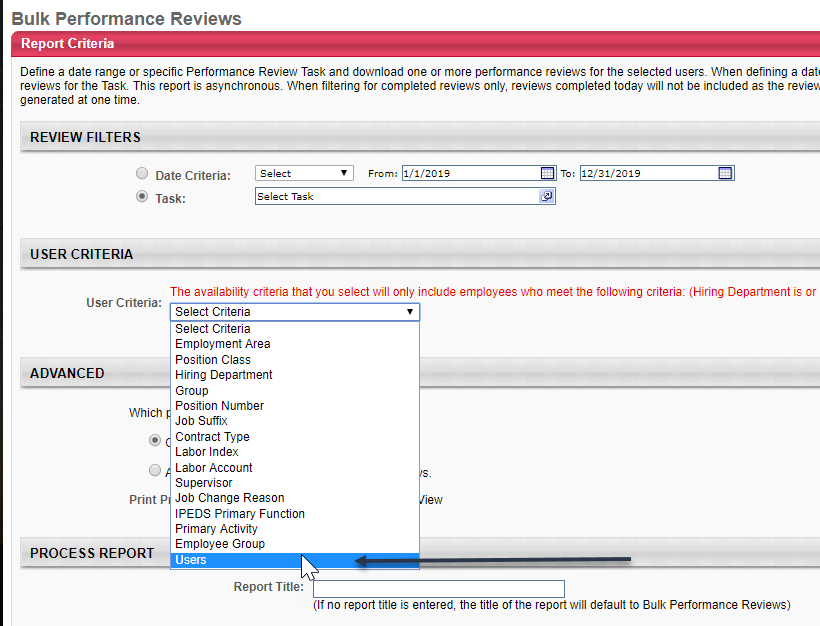 You may choose to include only completed Performance Evaluations or include Evaluations that are in progress (1)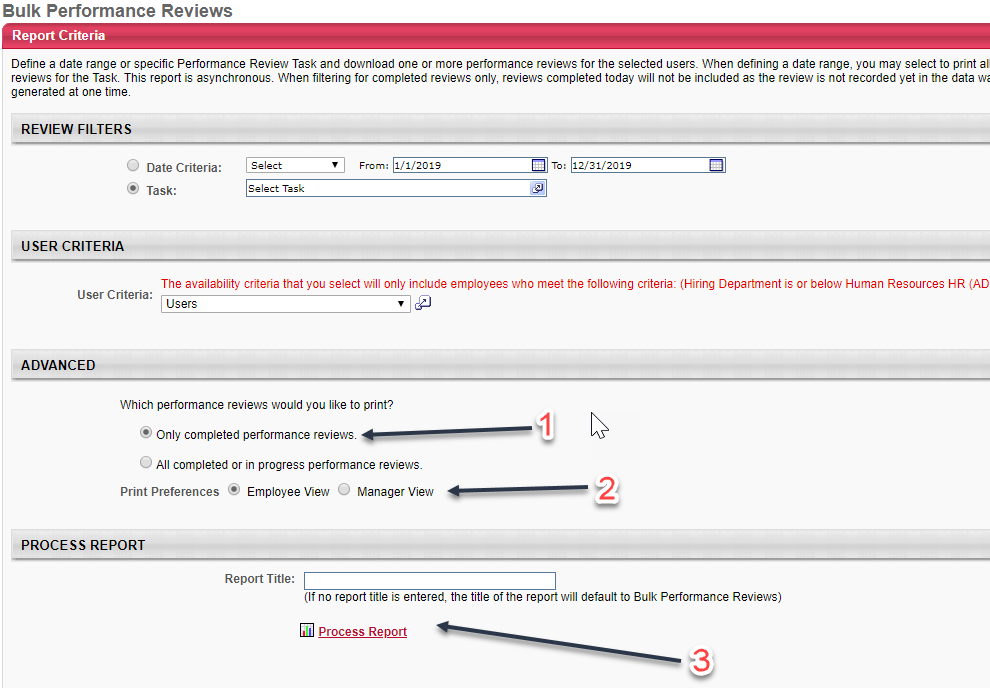 Choose either the Employee View or Manager View (2)
Give the report a Title and Click Process Report (3)

The Report will show up at the bottom of the screen under Processed Reports. Click on the Folder under Output. This will open a Zip File that contains all the PDF's in your report. You can save them or print them.