Creating Goals for your Team or an Individual
There may be circumstances in which you need to assign goals to a team or an individual. In some cases, team goals would be more appropriate than asking your employees to create individual goals.
From the UNMJobs homepage go to – Performance->Goals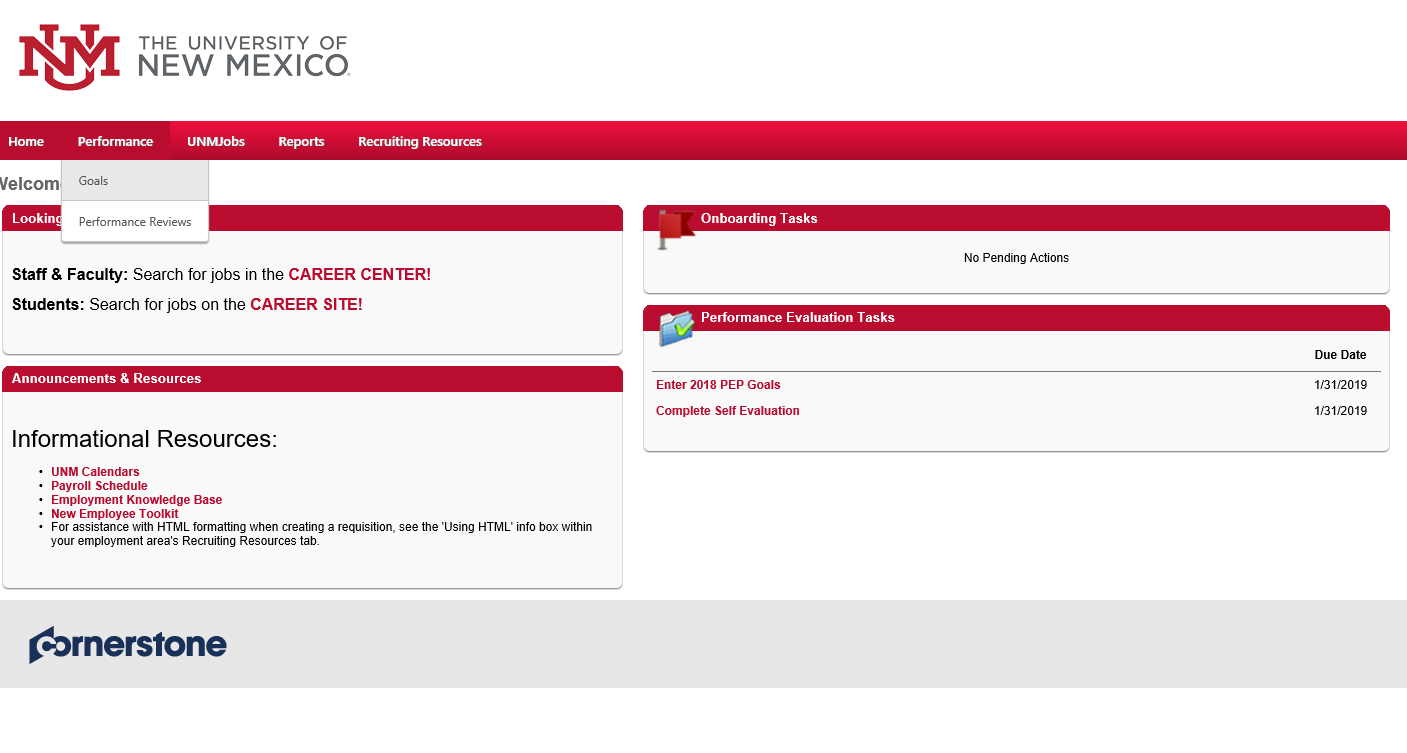 Click on the "Team Goals" tab on the following screen
You will see the employees who report directly to you.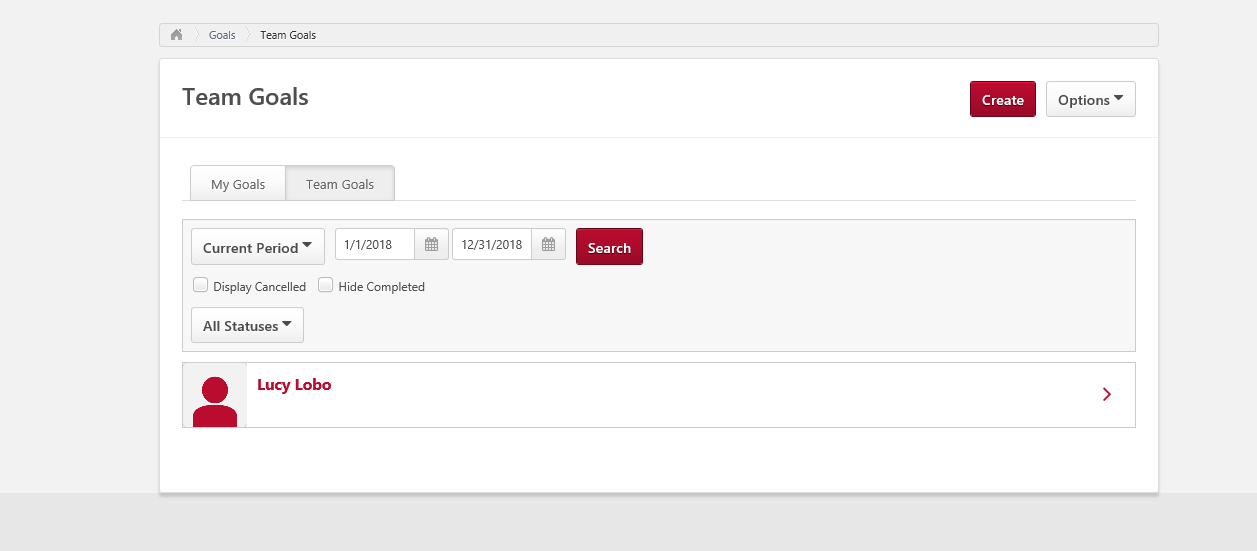 If you click on the arrow to the right of the employee, you will be able to see all of their active goals.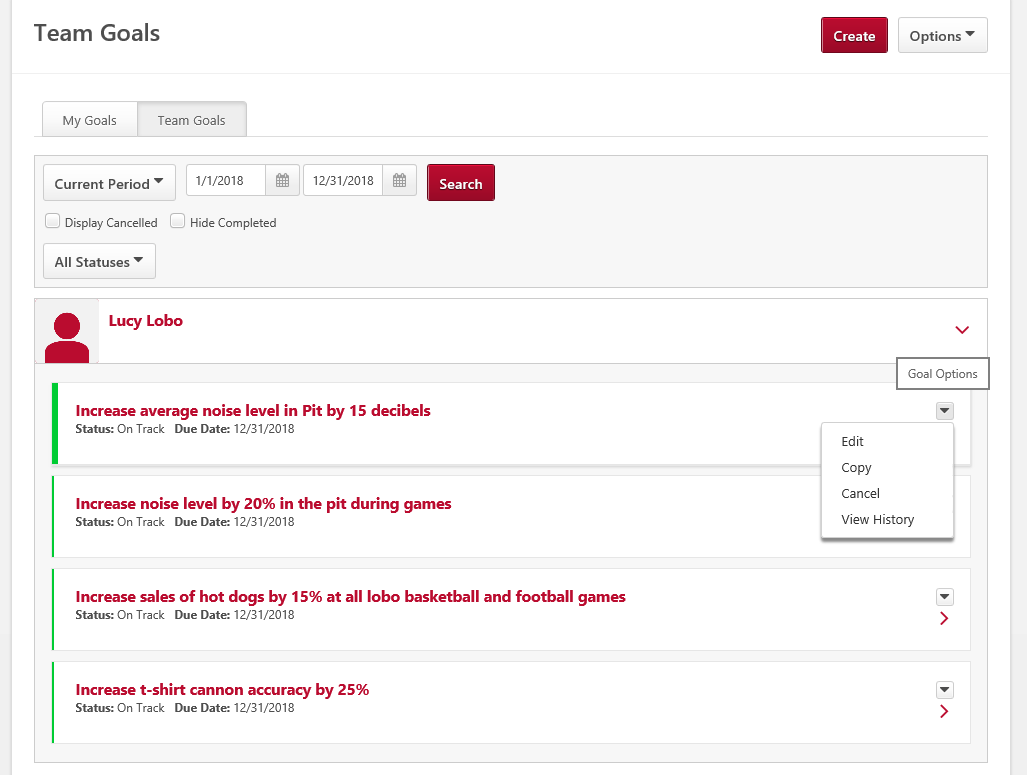 If you click on the dropdown menu to the right of the goal, you have the option to "Edit", "Copy", "Cancel", or "View History".
You can click "Create" at the top right and create a goal. This goal can be assigned to a specific person or a team.
Once you click "Create" you will see the following screen.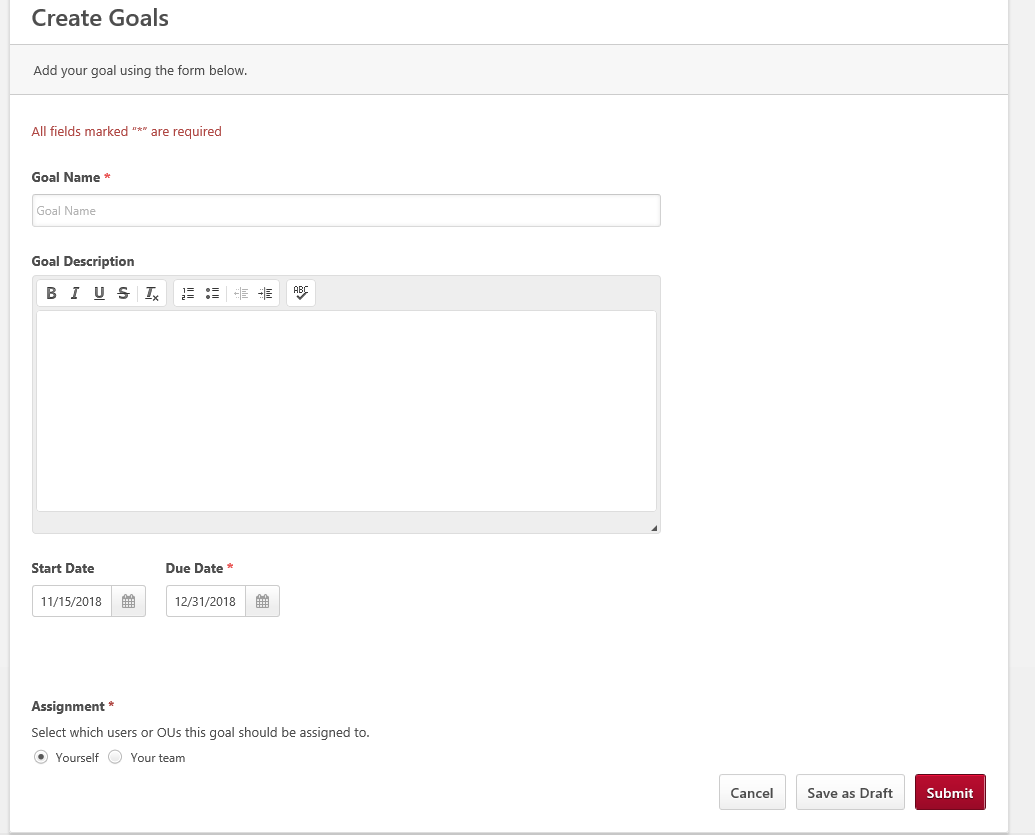 Make sure you check "Your Team" when creating the goal.
Your Team will appear and you can choose which members to assign this goal.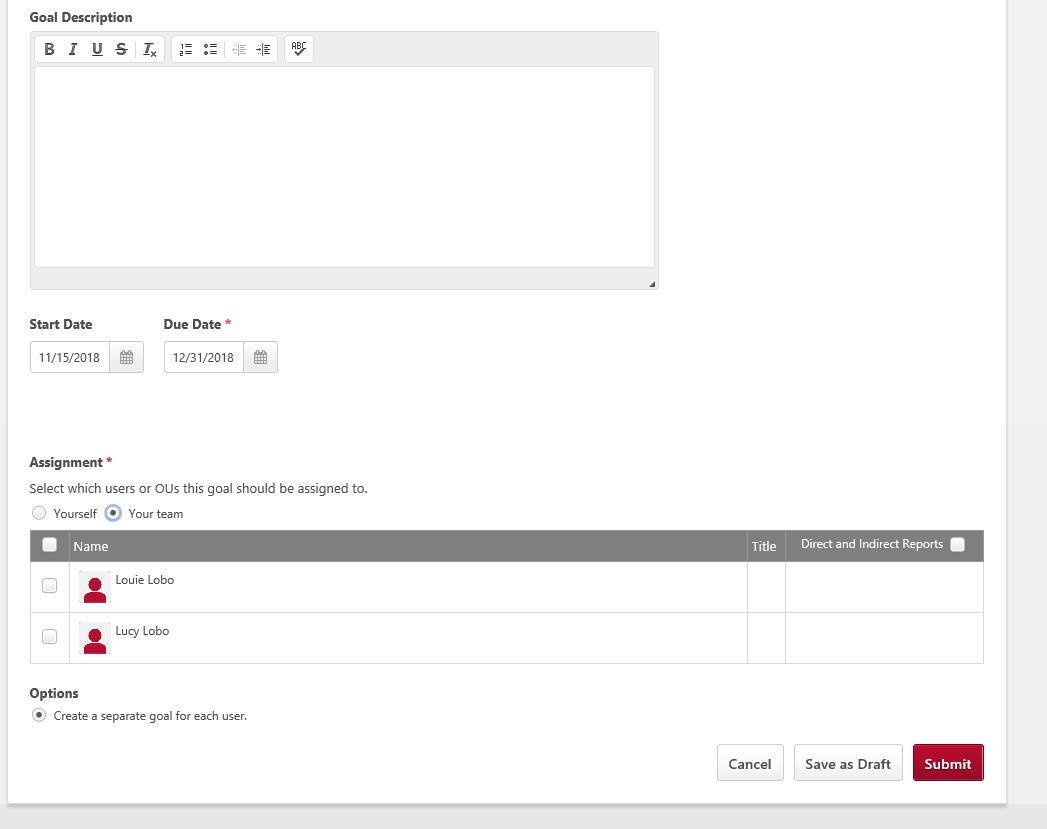 This will create a separate goal for each user you selected. If you look at your employee's goals, the new Team Goal will show up as an active goal.