Printing Your Performance Review
Once you receive the acknowledgement to complete the employee acknowledgement step, it is a good idea to print or download a copy of your evaluation. Here is how you do it:
Once you have completed your self-evaluation, you may want to download and print a copy before you acknowledge and sign the review.
You access the Evaluation from your UNM Jobs homepage by hovering on Performance and click Performance Reviews.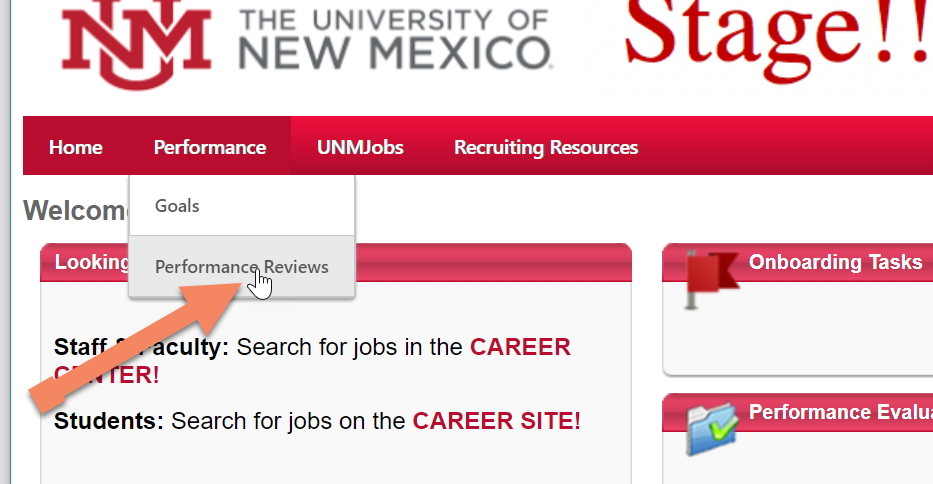 Once you click on My Personal Reviews you will see your personal review.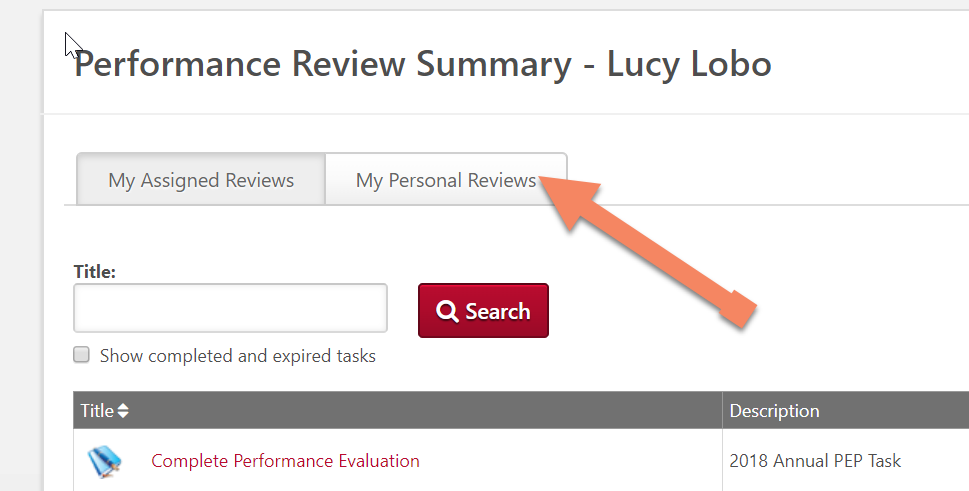 Click on your Complete Performance Evaluation and you will see your review.

ou will see your review and in the upper right corner there is a dropdown box labeled, "Options." When you click on it, you are given the option to Print the Review. It will open in a PDF you can download or print.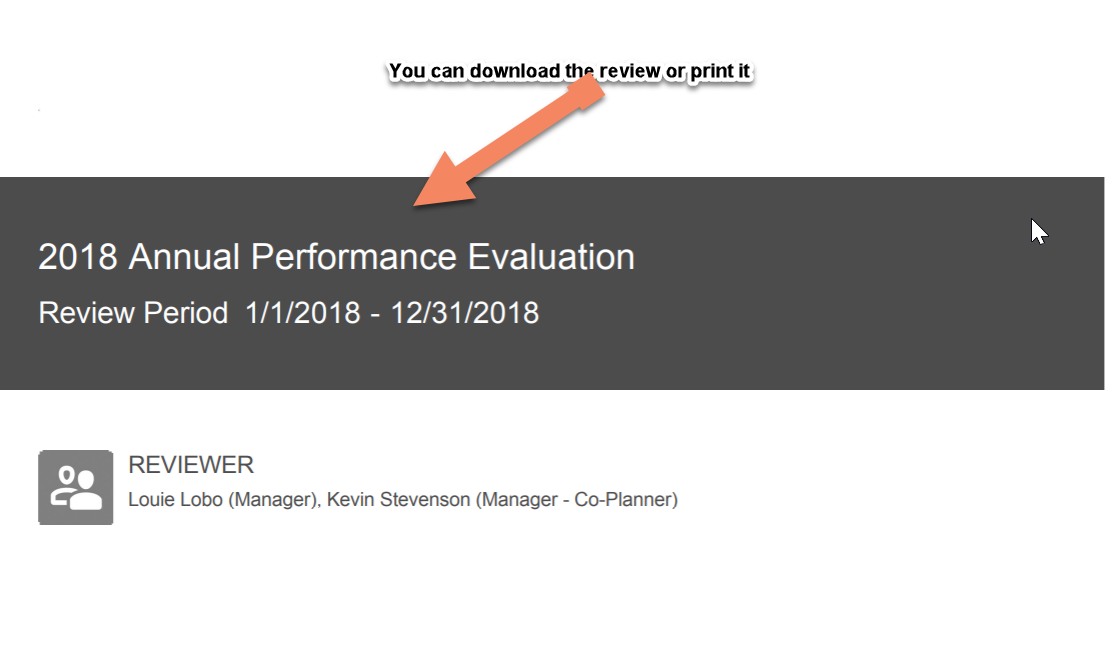 NOTE: Employee's can also click the "Complete Performance Evaluation" link on their homepage to open the evaluation and download the PDF.