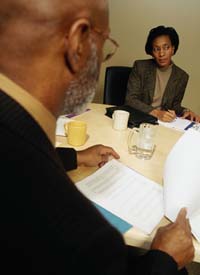 Civil Rights Act of 1964- Title VII
The first, and most significant, of the federal laws prohibiting employment discrimination is Title VII of the Civil Rights Act of 1964, as amended in 1972, 1978, and the Civil Rights Act of 1991.
Title VII is a major federal law prohibiting employment discrimination in any personnel transactions because of race, color, national origin, religion or sex. The law protects applicants and employees of most private employers, state and local governments, educational institutions, employment agencies and labor organizations. Protected employees include hourly or salaried, full or part time, supervisors, professionals, faculty and administrators.