Professional Development goals are important to learn new skills and strategies. EOD offers many opportunities for professional development throughout the year. Two of our most popular are ULead and Career Pathways. How do you know which one is right for you? Here are some features of each program: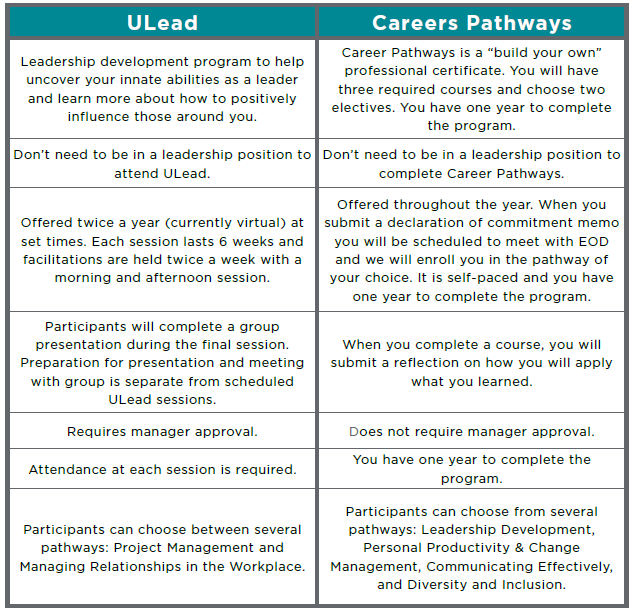 Our next ULead will be in October 2022 and we will have information and links to sign up during the summer. You can enroll in Career Pathways throughout the year by submitting a declaration of commitment.
If you have any questions, do not hesitate to reach out to us at EOD@unm.edu. We are happy to work with you and your professional development needs.