A Joint Message from Kathy Agnew and Kevin Stevenson, Assistant Vice Presidents
As our Strategic Plan states, UNM Human Resources is first and foremost about people. It is our objective to continually enhance the lives of our faculty and staff, by offering consultation on compliance and non-compliance policies, advancing professional development opportunities and recruiting and retaining a talented and diverse workforce.
We strive to create a culture of respect and inclusion through programing such as our Veteran Hiring Preference Program and robust benefits offerings, including Paid Parent Leave.
We have built an active Employee Wellness program to ensure our faculty and staff are supported in their work and personal lives, and focus on continuous improvement of our technology and systems to increase employee efficiency, satisfaction and success.
Finally, we persistently focus on enhancing the quality and consistency of our services to create a culture of engagement and empowerment to improve the overall experience at UNM. We always seek practical solutions, so if HR can assist in making you're a role at UNM better, please email us at unmvphr@unm.edu.
Kathy Agnew, HR Assistant Vice President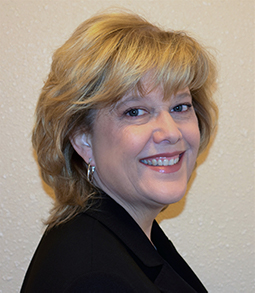 Kathy Agnew most recently lead the Client Services department within Human Resources as Executive Director, until appointed as Assistant Vice President in August 2021. Agnew's experience spans over 20 years as a human resource professional, including serving as Director of Employment and Compensation Services for New Mexico State University. In this role she supported the staff, faculty, and students of NMSU.
Agnew earned a Bachelor of Administration degree from Columbia College in Missouri and is a Certified Senior Professional in Human Resources. She is originally from La Pine, Oregon and through her own, and her husband John's, military service has lived in several locations throughout the United States and overseas. She moved to New Mexico in 2005 and enjoys spending time as an amateur photographer.
Kevin Stevenson, HR Assistant Vice President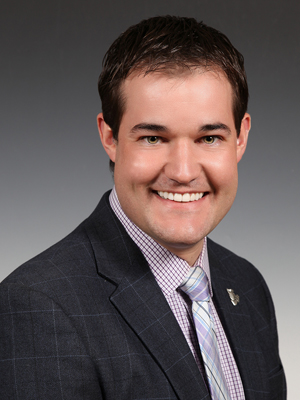 Kevin Stevenson was most recently Executive Director of Human Resources overseeing all Finance, HR IT, and Employee & Organizational Development activities within Human Resources, until appointed as Assistant Vice President in August 2021. Prior to joining HR, Stevenson was the Strategic Planner in the UNM Office of the President, where he led a variety of university-wide strategic initiatives on behalf of the President, including oversight of the University's strategic plan, and representing the University President in a wide variety of internal and external strategic endeavors.
In his 16 years at UNM, he has held leadership positions with the Center for Education Policy Research and the Office of the Vice President for Research and Economic Development, and has served as Special Assistant to two past UNM Presidents. He has also been a faculty member in the Anderson School of Management where he taught entrepreneurship and technology management.
His work at UNM has garnered national attention, having been featured by the Chronicle of Higher Education and presented to the United States Senate. He holds a Bachelor of Science in applied mathematics and a Master of Business Administration in technology management, both from UNM.
---
HR Leadership Team
Kathy Agnew, Assistant Vice President
Kevin Stevenson, Assistant Vice President
Office of the Vice President of Human Resources, HR Administration
Scholes Hall, Room 100
Functions: Assistant to the AVP's | Communications
HR Departments
Perovich Business Center

Client Services
Leadership: Kathy Agnew, Executive Director
Functions: Client Services Consultants | Staffing Services | Transaction Center

HR Services
Leadership: Marleen Martinez, Executive Director
Functions: Compensation | HR Service Center | Labor & Employee Relations

HR Business Services
Leadership: Kevin Stevenson, Executive Director
Functions: Employee & Organizational Development | HR Finance
HR Information Technologies

Benefits
Leadership: Joey Evans, Executive Director
Functions: Education & Leave Benefits | Health & Disability Insurance Benefits | Retirement Benefits
---
HR Offices by Employee Type