About the Program
Deadlines
As of October 31, 2020, VRIO Interest Forms are no longer being accepted.
Eligible employees who have already submitted their VRIO Interest Form and are pursuing retirement under the VRIO program must complete and submit their Agreement form prior to their retirement date and before the final deadline – Nov. 24, 2020 for Staff and Nov. 30, 2020 for Faculty.
Language Assistance
For language interpretation assistance for this program, please email vrio@unm.edu. An HR representative will facilitate interpretation services with the appropriate parties as determined on a case by case basis.
The University of New Mexico is offering a special opportunity – a voluntary retirement incentive (one-time lump sum) to eligible faculty and staff (non-HSC) who choose to retire in accordance with the terms and conditions of the 2020 VRIO program.
The program provides an incentive payment to retiring individuals that is designed to ultimately achieve a cost savings for the University. Similar to other universities, UNM is experiencing budget cuts and expects future reductions in spending due to the economic impact of the Coronavirus pandemic.
Participation in this program is voluntary. Eligible participants are encouraged to determine if it is the right opportunity for them and shall not be pressured to separate from their employment with UNM, nor be pressured to stay at the request of their department or supervisor.
Eligibility, Agreement Terms and Application Process
Exceptions to the program eligibility and terms will not be permitted.
In accordance with the Age Discrimination in Employment Act (ADEA), a federal law governing voluntary retirement incentive plans, please find a list of all job titles and ages of individuals eligible and ineligible to participate in the VRIO program.
VRIO Frequently Asked Questions
Town Halls
Human Resources will be holding Town Halls to discuss this program and answer questions from faculty and staff considering retirement under this option.
Click here to register to attend a Town Hall for any of the following dates. Upon registering, you will receive a Zoom link to login for your session.
Aug. 25, 2-3 p.m.
Sep. 1, 2-3 p.m.
Sep. 8, 2-3 p.m.
Sep. 15, 2-3 p.m.
Sep. 22, 2-3 p.m.
Sep. 29, 2-3 p.m.
Determining if you are ready for retirement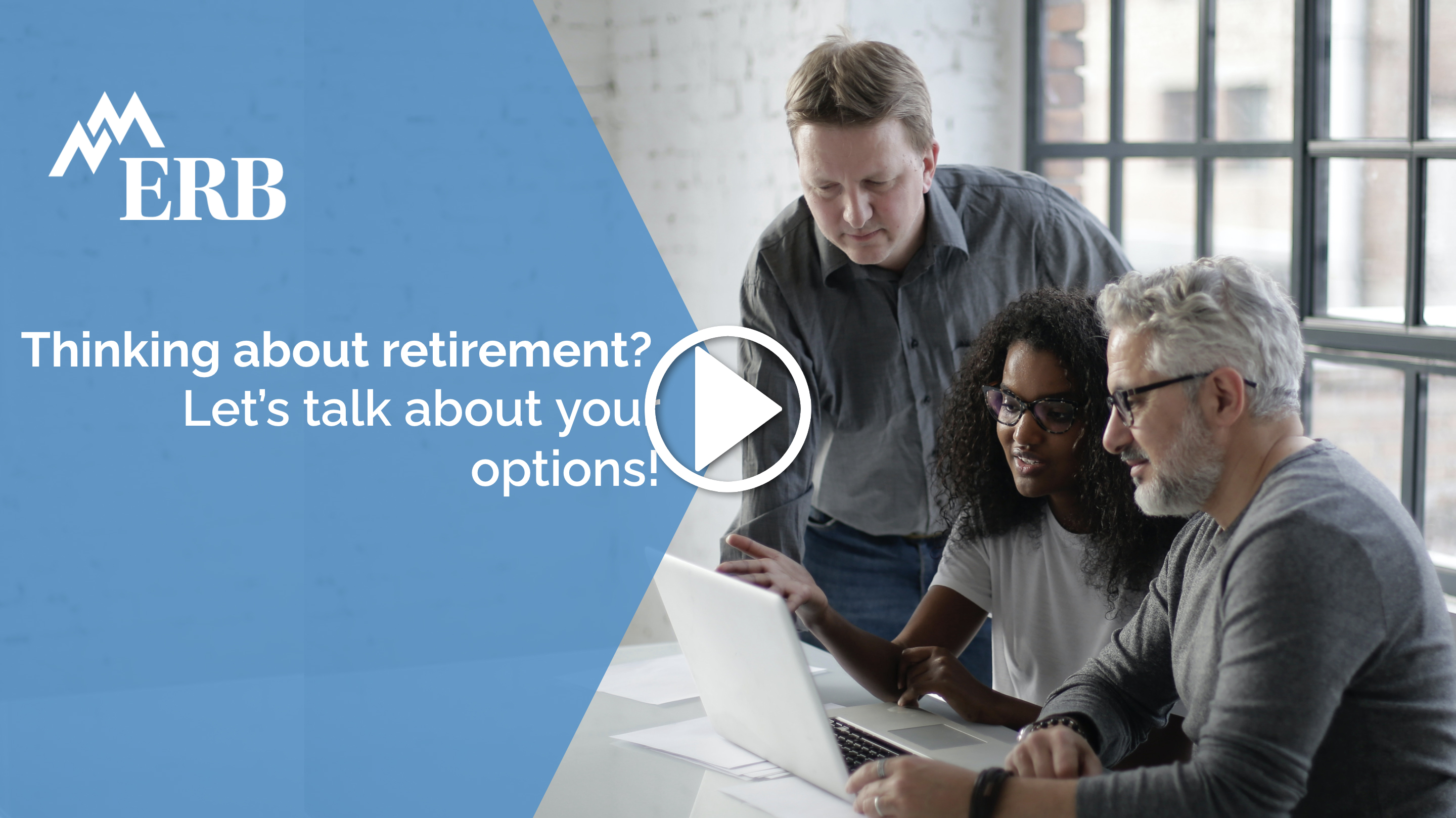 Review the New Mexico ERB web site and Member Handbook for NMERB retirement eligibility criteria.
Review retiree benefits eligibility criteria in Sections 3.6 and 3.7 of UAP 3600: Eligibility for Employee, Retiree, and Dependent Benefit Plans.
View the UNM Retiree Benefit Plans.
Checkout UNM's Retiree Resources on campus and external organizations.
Review your ERB account and get an estimate. If you participate in the ARP, contact your investment provider (Fidelity or TIAA).
Make a FREE appointment to visit with one of UNM's Third-Party Retirement and Financial Planning Advisors.
Checkout some Financial Wellness Tools for things like budgeting and saving
Read articles about retirement readiness; here are some for consideration:
Talk to someone about your emotional wellbeing while determining if retirement is right for you:
Consider getting involved with the UNM Retiree Association or review your options for returning to work under the Retiree Return to Work program.