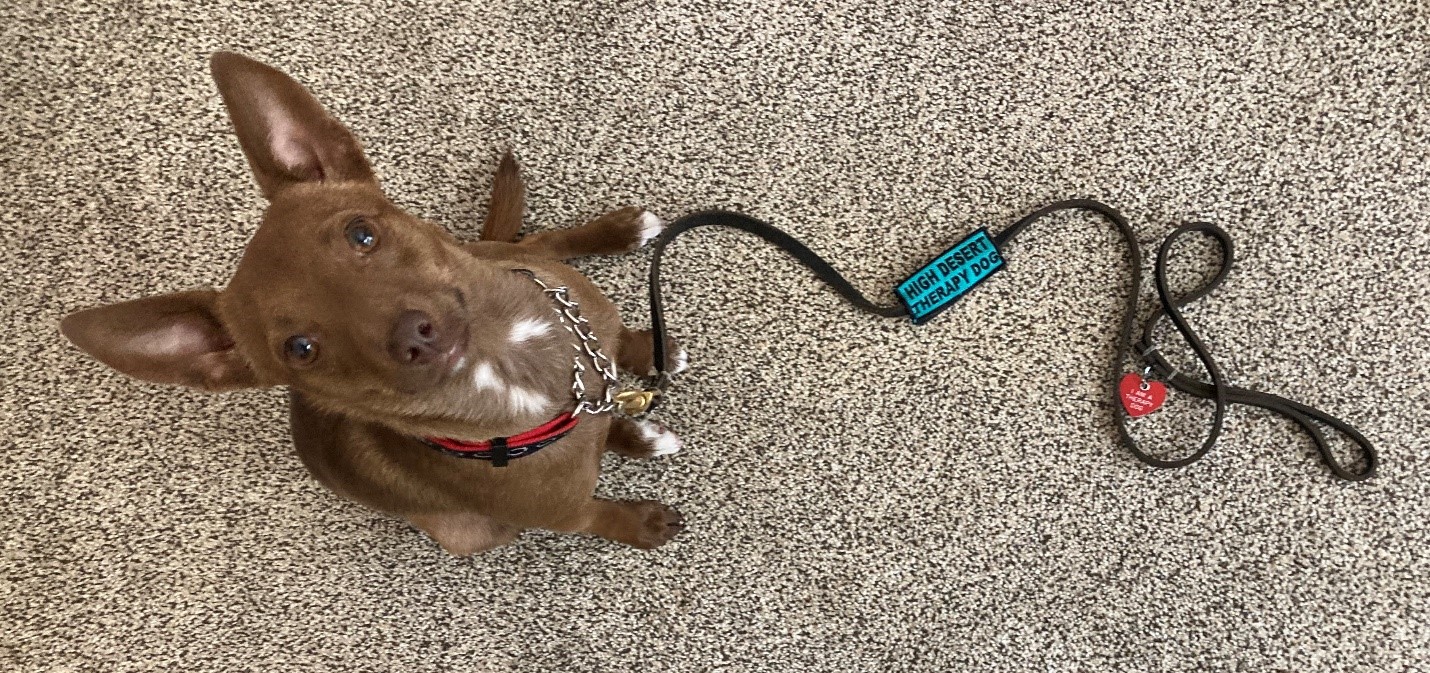 Employee Wellness offers a unique program of interaction with registered and insured therapy dogs as a way of bringing a level of stress relief and calm to your hectic work environment.
Pawsitive Energy
The UNM Employee Wellness Therapy Dog Initiative has proven to be a tail-waggin' hit across campus. In collaboration with the Southwest Canine Corps of Volunteers, you can request by email a team to come to your office. Having a larger gathering? We can assist you in providing up to eight teams.
Wellness of a Furry Kind
Research increasingly shows positive health benefits of animal therapy on college campuses for faculty, students, and staff. UNM provides animal therapy as a regular part of our wellness services.
Other universities that have successfully implemented therapy dog programs include Yale Law School, Harvard Medical School, Kent State, Emory University, University of Connecticut and Michigan, Rice University, and UT Arlington.