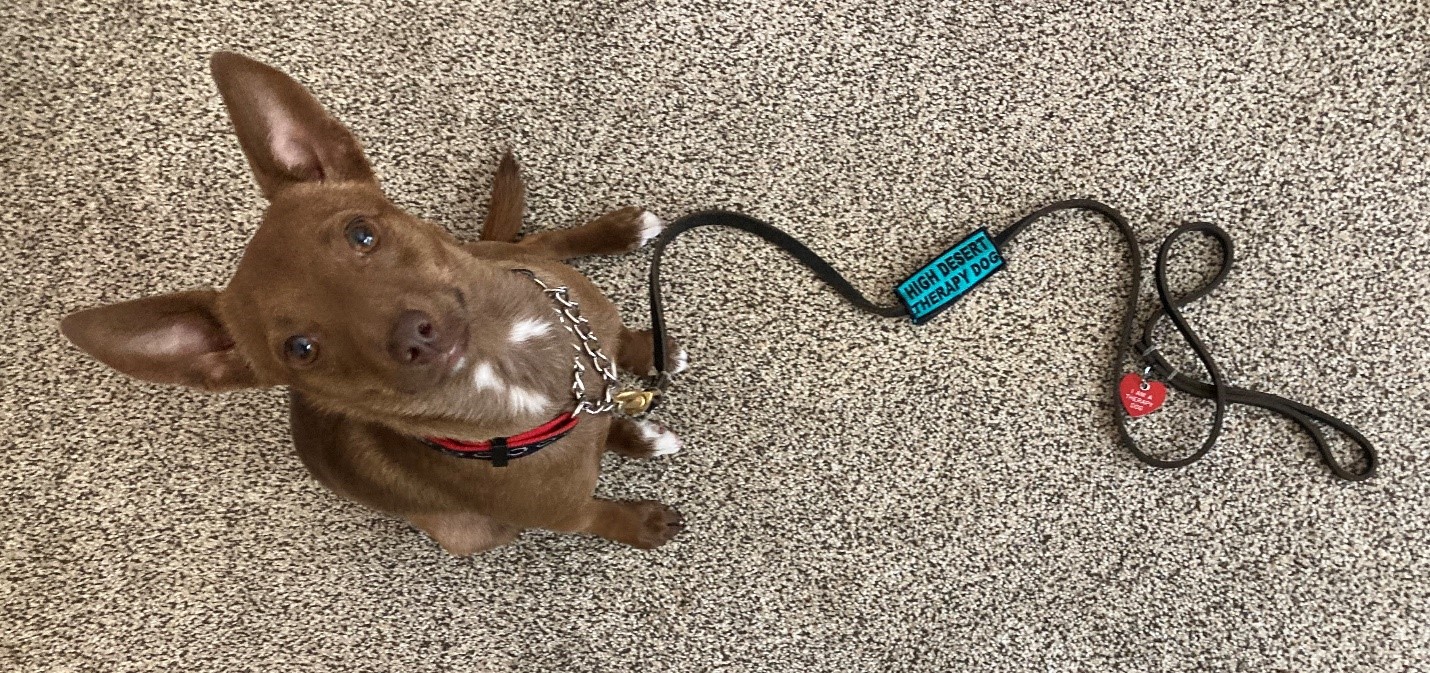 Meet Mocha Jo, the official ATD certified therapy dog of Benefits & Employee Wellness.
Benefits & Employee Wellness offers a unique program of interaction with registered and insured therapy dogs as a way of bringing a level of stress relief and calm to your hectic work environment.
Pawsitive Energy
The Benefits & Employee Wellness Therapy Dog Initiative, in collaboration with High Desert Therapy Dogs, has proven to be a tail-waggin' hit across campus.
If you are interested in having therapy dogs at your next event, the first step is to email your request to Tracey Briggs at trbriggs@unm.edu with "Your Department Name/Therapy Dog Request" in the subject line.
We ask that you make your request at least four weeks in advance of the event date. The number of therapy dog teams provided will be based on the expected attendance at your event, the number of guest parking passes you can provide for the handlers and the availability of the volunteer therapy dog teams on the date/time of your event.
You can purchase UNM Parking Guest Permits for the volunteers who will attend and once HDTD teams are assigned, Benefits & Employee Wellness will assist by providing you with the addresses of the volunteer teams so you can mail the parking passes to arrive in advance of your event..
Wellness of a Furry Kind
Research increasingly shows positive health benefits of animal therapy on college campuses for faculty, students, and staff. UNM provides animal therapy as a regular part of our wellness services.
Other universities that have successfully implemented therapy dog programs include Yale Law School, Harvard Medical School, Kent State, Emory University, University of Connecticut and Michigan, Rice University, and UT Arlington.