Getting a flu vaccine this fall can reduce your risk of getting the flu and help save medical resources needed to care for people with COVID-19. It's important for everyone to do their part to stay healthy this flu season. Prevent the spread of flu and other respiratory illnesses: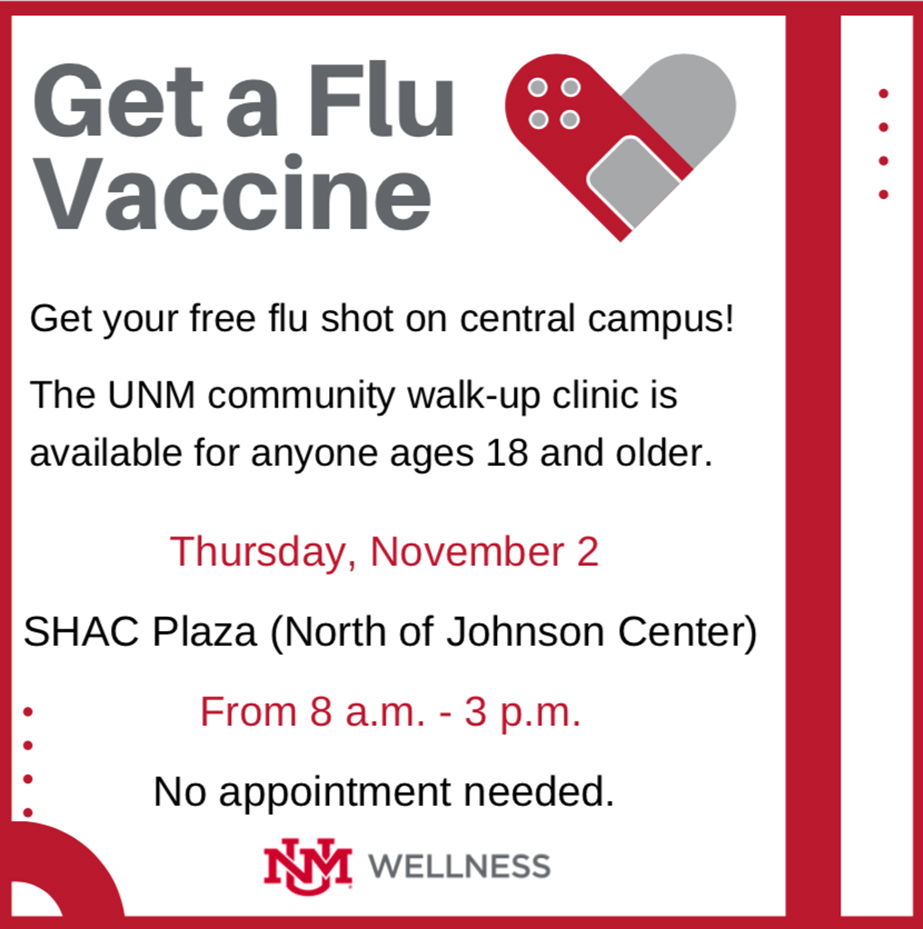 SHAC dedicates their annual flu shot clinics in memory of UNM student Raymond Plotkin, who passed away from the H1N1 virus in 2009. Raymond's parents established the "Take One for Raymond" Initiative and Scholarship program to encourage everyone to get their seasonal flu shots.
Main Event Flu Shot Clinics Flyer | En Español
Additional Flu Shot Options for Faculty and Staff
UNM Hospital Free Flu Shot Clinic Schedule
If you are enrolled in a UNM medical and prescription drug plan:
New Mexico Flu Shot Clinic Options and Resources
Note: Many local pharmacies and/or your primary care provider may have flu shots available.
Protect the Pack. Get Your Flu Shot.
CDC Resources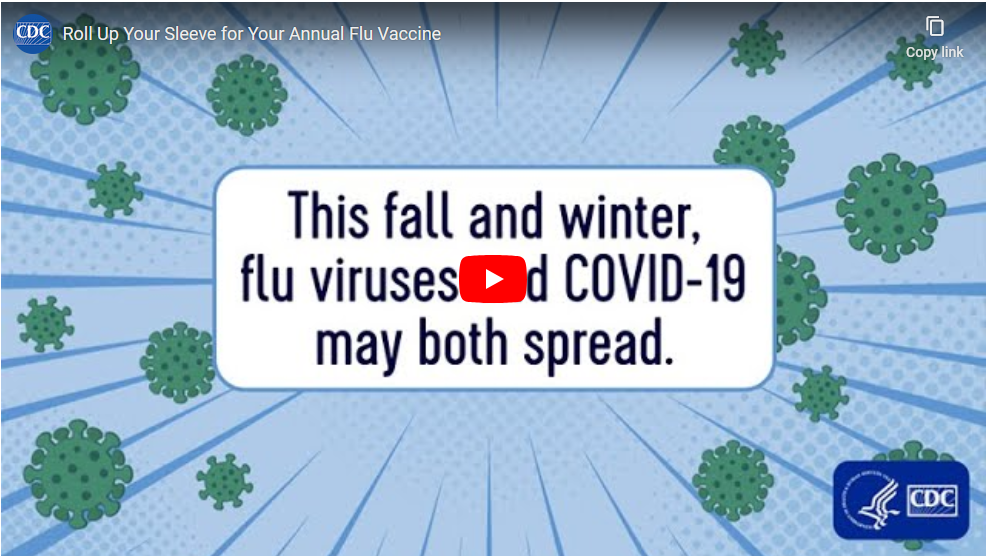 Frequently Asked Questions