Campus Dining

Chartwells provides healthy food options and information for UNM students on campus, but did you know that faculty and staff can take advantage of their offerings, too?
Check out UNM's DineOnCampus website, which includes nutrition tools and resources to help upgrade your meals.
Dining Options for Faculty and Staff
There are a variety of meal plans available that UNM faculty and staff can take advantage of. These plans provide convenient access to the tasty and healthy food options at La Posada and other dining establishments on campus.
Faculty and staff can also dine at La Posada without a meal plan. And there is even a new low price 7 days a week starting in Fall Semester 2016.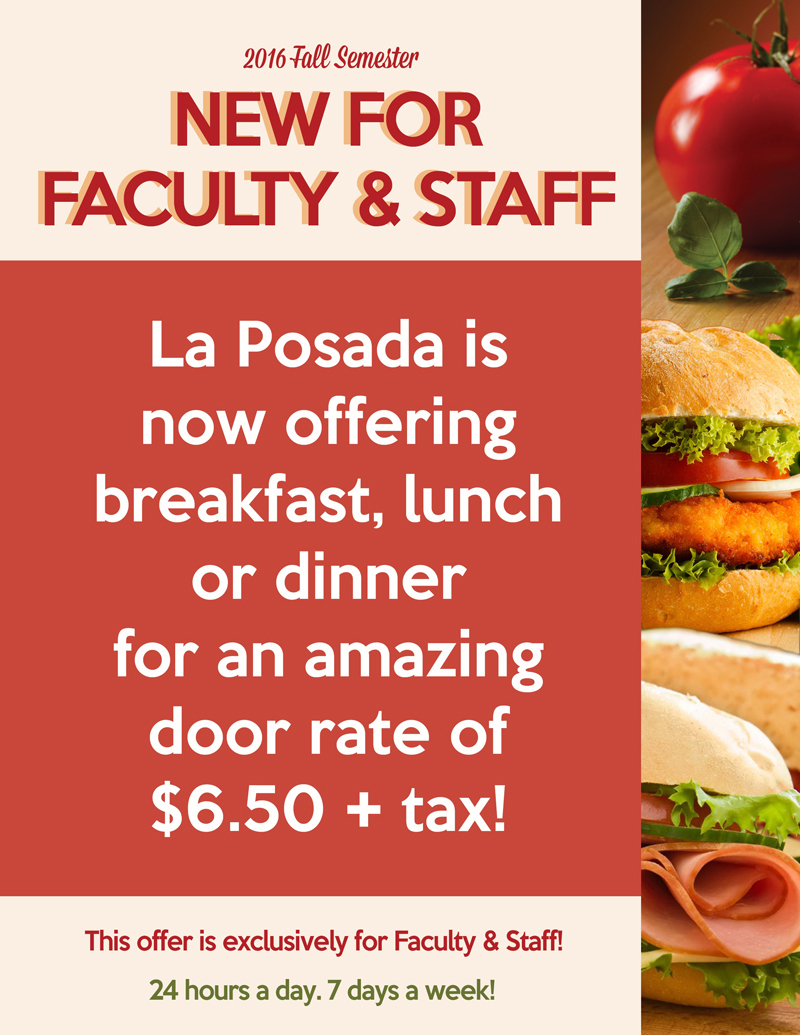 Balanced U
Look for the Balanced U area in La Posada to find delicious healthy food choices.
Balanced U newsletters and events highlight reliable health and nutrition information for busy lives. Features include topics relevant to active lifestyles, including Power and Energy, Healing and Immunity, Brain Boosting, Metabolism Boosting, and more.
Extreme Local Foods
Chartwells is committed to fostering sustainable business principles. One way they have done this is to partner with Lobo Gardens. Produce from Lobo Gardens is incorporated into foods at La Posada and the Mercado Outtakes. Pick up items marked with the Extreme Local sticker - and you'll be eating the freshest foods possible, grown right here on campus.