MARK YOUR CALENDARS!
Get your free flu shot on central campus! The UNM community walk-up clinic is available for anyone ages 18 and older. The one-day event is at the SHAC Plaza (North of Johnson Center) on Thursday, November 2 from 8 a.m. - 3 p.m.
No appointment needed, only offering the standard flu vaccine dosage.
If you are a student, staff or faculty member, and need the "senior"/high-dose flu vaccine, please get in touch with the SHAC pharmacy to schedule an appointment. High-dose flu vaccines are available starting October 1st. Visit shac.unm.edu to schedule an appointment.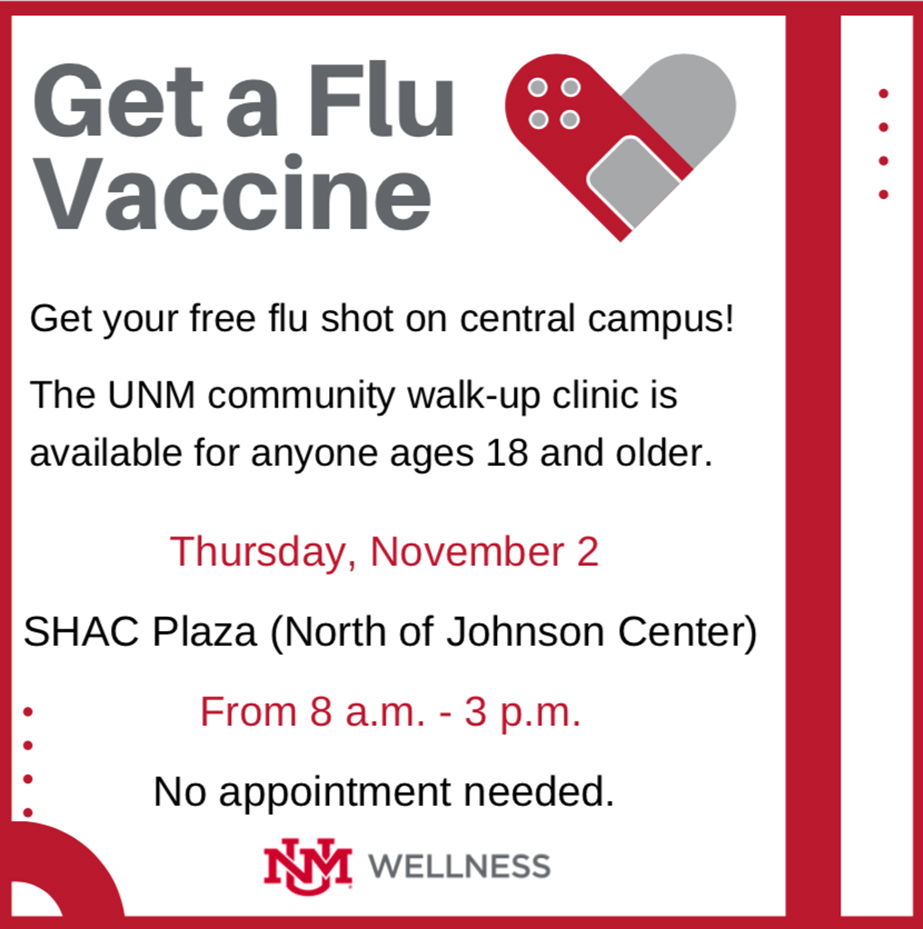 The annual UNM community flu shot clinic is dedicated to the memory of UNM student Raymond Plotkin, who passed away from the H1N1 virus in 2009. We encourage everyone to get their seasonal flu shots and "Take One for Raymond".
Main Event Flu Shot Clinics Flyer | En Español
Additional Flu Shot Options for Faculty and Staff
If you are enrolled in a UNM medical and prescription drug plan:
If you are in need of COVID Booster, Shingrix or other valuable and health protecting vaccines, visit a UNM Medical Plan, in-network pharmacy or your primary care provider to obtain all of your immunizations.
Retail Pharmacies - Use your CVS Caremark ID card to go to a local retail pharmacy.
Download the CVS Caremark Mobile app to get your ID card.
PCP - Use your UNM medical plan ID card and go to your PCP to get a flu shot.
New Mexico Flu Shot Clinic Options and Resources
Note: Many local pharmacies and/or your primary care provider may have flu shots available.
Protect the Pack. Get Your Flu Shot.
CDC Resources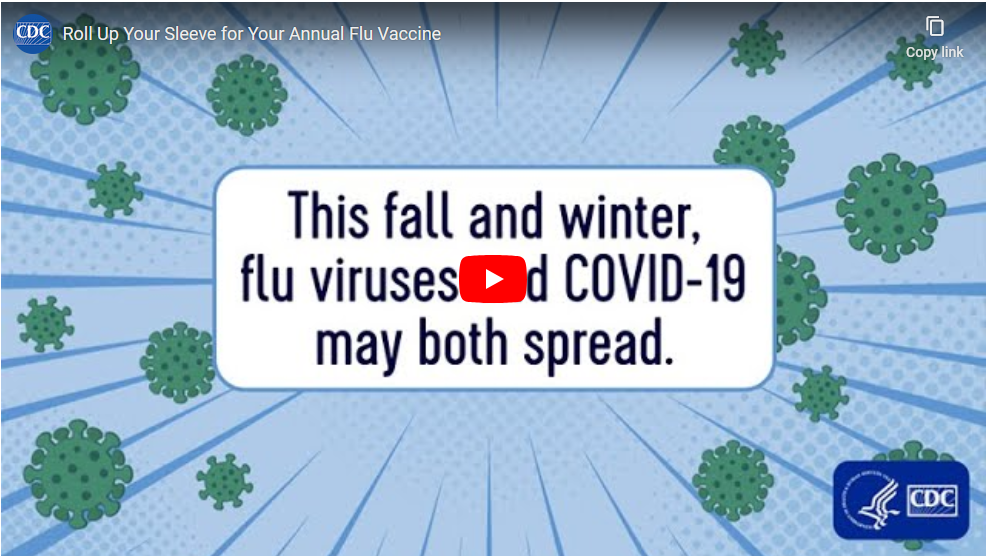 Frequently Asked Questions